National, state leaders talk workforce solutions, infrastructure investment and inclusion at annual conference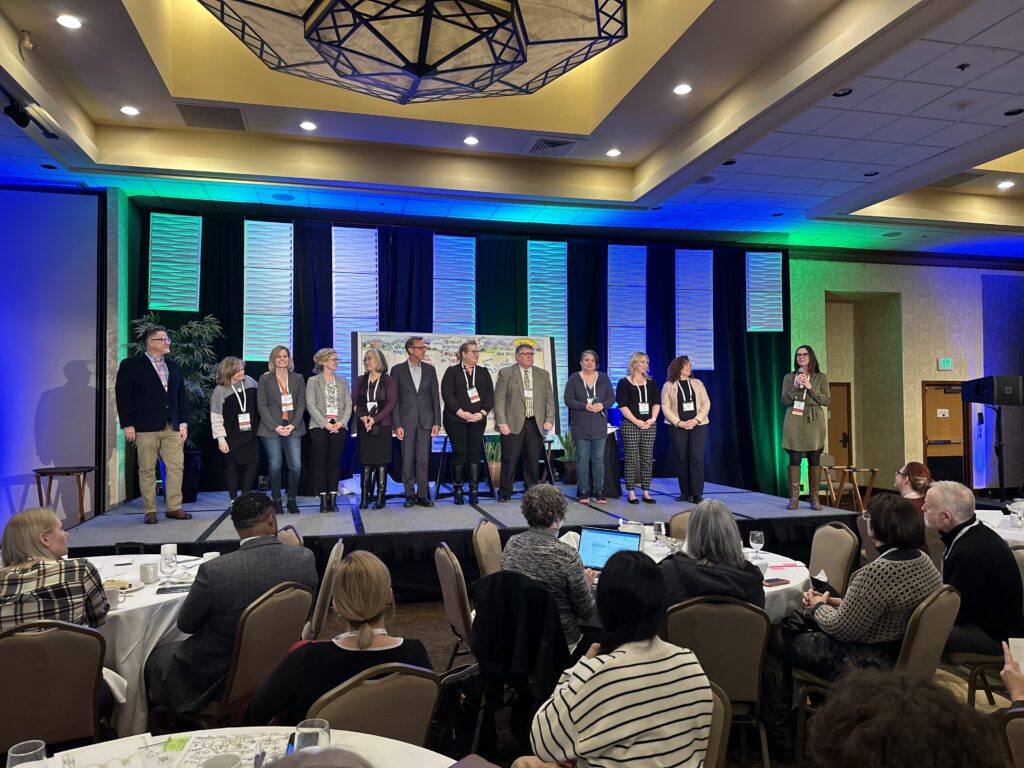 FOR IMMEDIATE RELEASE
Nov. 16, 2022
Media Contact:                                                                                                                    Media Resources:
Bobbi Cussins                                                                                                                        WWA Fall Conference
360.280.1679
National, state leaders talk workforce solutions, infrastructure investment and inclusion at annual conference
OLYMPIA, Wash., – The Washington Workforce Association (WWA), comprised of the local workforce boards across Washington state, hosted national, state, and local leaders at its annual Workforce Conference in Seattle Nov. 9-10. The two-day event covered diversity, equity, accessibility, and inclusion in the workplace as well as tactics to supporting employers and job seekers to fill the workforce pipeline across Washington state.
"This conference truly energizes me and other workforce development leaders across the state. It's our opportunity to come together and learn from one another, make connections, and leverage the power of our collective efforts to support employers and job seekers across our state and across industry sectors," said Joy Emory, CEO for Workforce Snohomish and WWA board chair. "It was great to see everyone in person and build on our collective goals of moving people into jobs and supporting employers to bring economic opportunity and security to residents and the communities in which they operate."
At a time when filling the workforce pipeline and closing the income gap are front and center in Washington and across the nation, the conference speakers and breakout sessions focused on solutions and leveraged expertise in the room of more than 400 business owners, government officials, chamber leaders, community organizations and other stakeholders.
Lt. Gov. Denny Heck addressed the group during Thursday's lunch program, telling the crowd from across Washington, "Let me sincerely thank you for helping employers and jobs seekers. This is noble and important work. …On the 'upskill' and 'reskill' sides, your day has come. We've talked about the importance of this work, but it's your day in the sun now."
At the event, workforce champions across the state were presented with the following awards:
Professional of the Year: Meranda Smith, South Central Workforce Council, and Aaron Parrott, SkillSource, North Central Workforce Development Council
Partner of the Year: Jason Miller, KSPS PBS
Excellence in Diversity, Equity and Inclusion: Kurtis Robinson, Revive Center for Returning Citizens, Spokane
Employer of the Year: Wade Larson, Wagstaff, Inc., Spokane
The conference highlights the need to put a spotlight on workforce development across the state. The WWA and its members, working alongside the state Employment Security Department, the state Workforce Training and Education Coordinating Board, the Governor's Office, and others, are advocating for $13 million in additional funding to support increased employer engagement, more resources to serve job seekers and staffing to navigate job seekers to training, education, and other skills-based opportunities to move back into the workforce.
Hosted annually by WWA, the event is a premiere gathering of top leaders in the workforce and economic development sphere.
###