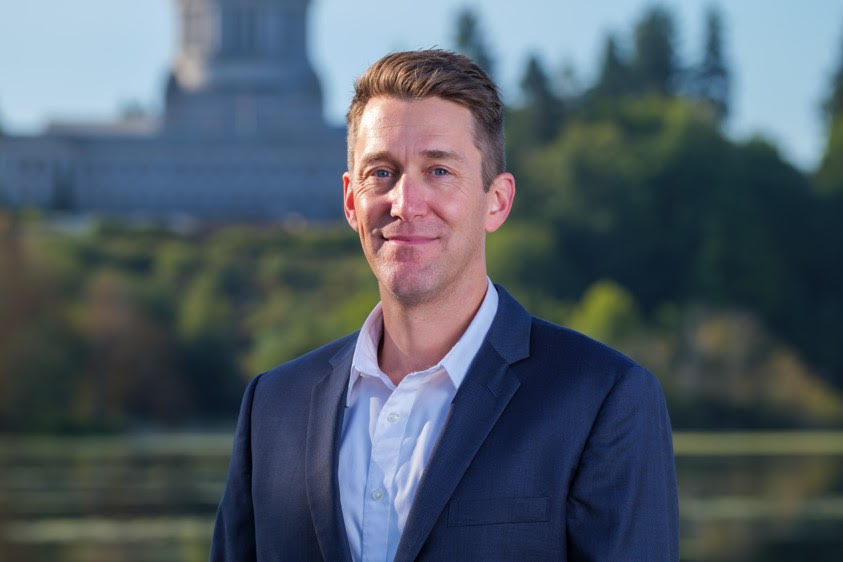 John Traugott Chosen as Executive Director of the Washington Workforce Association
With more than 10 years of experience in Washington's workforce development system, Traugott brings his expertise to the dynamic needs of workers and employers across Washington state
OLYMPIA, Wash., – The Washington Workforce Association (WWA), comprised of local workforce development boards and their partners across Washington state, has chosen John Traugott to take the helm of the statewide workforce development group.
"We are extremely grateful for John's leadership across the workforce development system over the last decade and his unwavering commitment to helping career seekers find quality training and jobs and supporting employers in filling their talent pipelines and addressing growth within their companies," said Katie Condit, CEO of WorkForce Central in Pierce County and WWA board chair. "Having an expert in the work we do and someone with a keen understanding of the future needs of workers and employers will be critical as we move to build a coalition that allows us to continue growing a strong economic ecosystem across Washington."
Traugott comes to WWA from the Washington State Employment Security Department (ESD) but has extensive experience at the state and local level with workforce development initiatives and funding. At ESD, he managed Workforce Innovation and Opportunity Act (WIOA) grants and contracts, led implementation of new initiatives, and managed multi-agency teams to streamline poverty reduction systems and support economic recovery. He also served as the director of community and employment services at Highline College and provided youth and business services in the local workforce development system.
"I am incredibly grateful and humbled to be selected to lead this new chapter at the association where we proactively tackle the challenges of workers and employers and engage with our leaders to find solutions that lift everyone, regardless of their background, into financial independence," Traugott said. "I look forward to taking all my experience and focusing it on improving the lives of families and supporting the success of businesses across our state. We are facing unprecedented challenges to fill workforce gaps, particularly as we move to a more technology-based economy. The association is in good hands with the Local Board leaders, and I am excited to see where our new path leads the discussion with state, local and federal officials to make investments that make our state stronger and more resilient in the face of economic uncertainty."
Traugott's first day with the association is Monday, Oct. 2. His first order of business will be to set meetings with workforce development leaders across the state to build a diverse coalition that supports the efforts of every group striving to build an economy that works for everyone. He will also be overseeing the association's annual fall conference at the Marriott Tacoma slated for Nov. 14-16.
Visit the website for more information on the association and the fall conference.
###
About the Washington Workforce Association
The Washington Workforce Association (WWA) is a nonprofit nonpartisan membership organization of the Local Workforce Development Boards (LWDB) of Washington State. The LWDBs are business-led boards that coordinate and leverage workforce investments and strategies with stakeholders from education, economic development, labor and community-based organizations to advance the economic health of their respective communities through a skilled and competitive workforce.