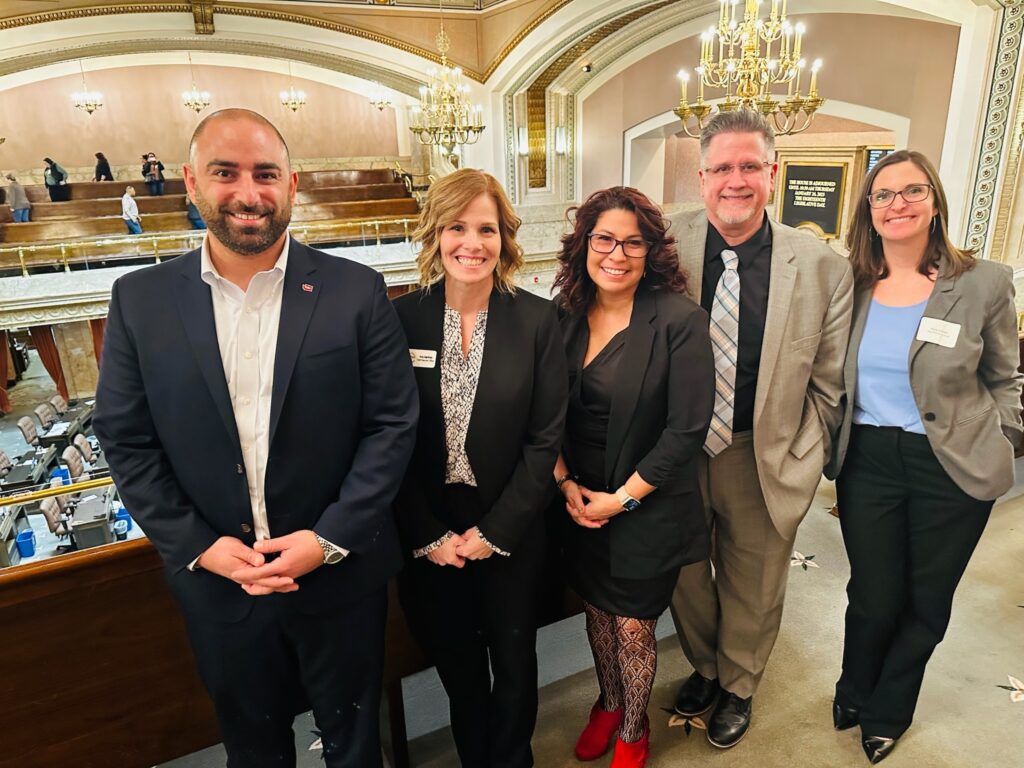 Workforce Development, Business Leaders Take Their Voices to Olympia
On Jan. 25, Local Workforce Development Board CEOs along with business leaders met with dozens of state legislators from both parties at their first-ever Legislative Day and Hill Climb event.
The goal of the day was to share the positive stories that illustrate the impacts Local Boards make in the lives of job seekers and support of the health employers in the 12 regions across Washington.
Katie Condit, CEO of Workforce Central in Pierce County and chair of the Washington Workforce Association board, explained the role of Local Boards and why they are asking lawmakers to consider a $13.8 million ongoing investment to legislators throughout the day.
"We are the backbone of the workforce system. We don't ask our clients to navigate the many services and job training options to find the right one; we meet them where they are and guide them to the right services, training and jobs," Condit said. "Likewise, our relationships with local employers across the state are incredibly important - they come to us to help access the talent coming through our doors and to help them create innovative ways to recruit, retain and retrain their workforce."
The group also discussed their role in the workforce development ecosystem, working with programs the Legislature funds each year, such as community colleges, Career Connect Washington, the Jobs Skills Program and more.
"It was great to meet with legislators, who approve funding for the many workforce development programs across the state, to explain how we work in concert with those programs," Condit said. "We don't compete with them, we help them be successful by filling seats in certification programs and job training opportunities, and so much more. Working together, we have a tremendous and positive impact on building strong communities and thriving businesses."
This collaboration is taking place in every region, a point amplified during meetings. Attendees also shared the importance of new state investments, through an $13.8 million expansion of the Economic Security for All program developed with the help of the state Employment Security Department, the Workforce Training and Education Coordinating Board and the Governor's office.
Local Board leaders will be in Washington, D.C., in late March to collaborate with their counterparts across the nation and meet with congressional delegates to discuss the work they do and the ongoing need for federal workforce development support in Washington and across the nation.